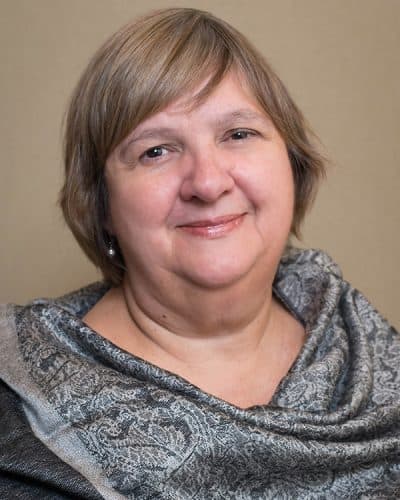 Online tool/resource:
Book recommendation:
Anything by Peter F. Drucker.
Personal habit that contributes to success: Ask really good questions.
Ice breaker for new donor prospect: Ask questions to pull the donor prospect into the conversation.
_____________________________________________________________________________________
SOME "TOP TEN" QUESTIONS FOR EXPLORATORY "DISCOVERY CALLS"
We often focus in making calls on the information that we want to share:  about our program, its needs, its successes.  While it is important to communicate our agenda, it is more important—especially on an exploratory or discovery call—to learn about the prospect as a person—and to use this information in planning a solicitation strategy for that individual or family.  Just as the game of "Twenty Questions" leads players to the winning response, this list of 'Top Ten Questions" is designed to help you find the clues to what personal factors will motivate your prospects and donors to support your priorities and projects.
Family and Personal Information
How long has your family lived in _______________?
What brought you to this area?
Where is your family home? Do you retain ties to the area?
Business information (can be adapted for a spouse or for volunteer work)
How long have you worked at _________________?
(or, if in a home, or with a retired person: Please tell me the name of your company again?)
What led you to this line of work?
What does/did your spouse do?
Do you have children? Please tell me about them.
Relationship to the Organization
How did you first become involved with our group?
What attracted you to us)?
Are any of your family members also connected?
Friends?
What inspires you to (give, volunteer, etc.)?
Who inspires you?
What do you like about us?
Can you estimate where we fall on your list of philanthropic priorities (first, top 3-5, top 10, one of many)?
What other causes are you involved in currently?
What would it take for you to be able to make a future major gift?
A deferred gift?
 Bonus Question
    20. What matters the most to you in your life?
_____________________________________________________________________________________
Best piece of advice ever received: "Get an MBA."
What is a fashion trend that you used to wear that you would now be embarrassed to wear: Prairie-style Maxi Dresses
Contact info: s.kidd@fundraisingcounsel.com