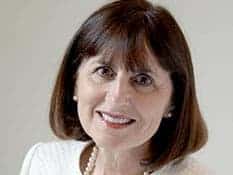 Human Connection in the Time of COVID-19
By Nancy Peterman, Partner
Some of you may remember the concept developed by John Naisbitt in 1982, High Tech High Touch, which acknowledged that with greater reliance on technology, people would crave more TLC. How prophetic. Almost forty years later, we have transitioned to a time of super high tech, where technology plays a significant role in our lives. Thanks to COVID-19 all of us, including preschoolers through octogenarians, rely on technology for education, work, entertainment, religious observances, games, information, and social contact. Even our cats are entertained by video games. With a tablet, cell phone, laptop and of course, WIFI or cell connection, we could be content. But even the introverts among us still long for greater human contact, for high touch.
My colleague, Arthur Criscilllis, above wrote of using this time of COVID 19 social distancing to provide specific training to your development team on finance, investments, and other business concepts. Technical knowledge to further hone the craft of development is essential. This is also a time to refine the softer skills for your staff, especially as the reliance on technology creates a greater need for higher touch which is more challenging to deliver remotely. These may include understanding the hierarchy of human interactions, improving communication skills, collaborating across the organization, working with challenging donors, supervising and working remotely, time-management, but also developing prospect strategies, managing a portfolio and so forth.
These types of training could be offered in "virtual group" settings, but are much more effective one-on-one, where the content is highly personalized and customized to the needs of the individual. Further, the ability to participate in role playing and to address specific issues with prospects or colleagues in a confidential setting leads to more genuine interactions and better outcomes. Given the importance of communicating successfully across the airwaves, team members at all levels (executive and senior staff, front-line development officers, and those who play supportive roles) may benefit from customized training, coaching and mentoring.
As you plan professional development during this time of COVID-19 give consideration to this. Its impact will be both immediate in today's virtual work world, and long-term once we find the "new" normal.